Certified Data Centre Training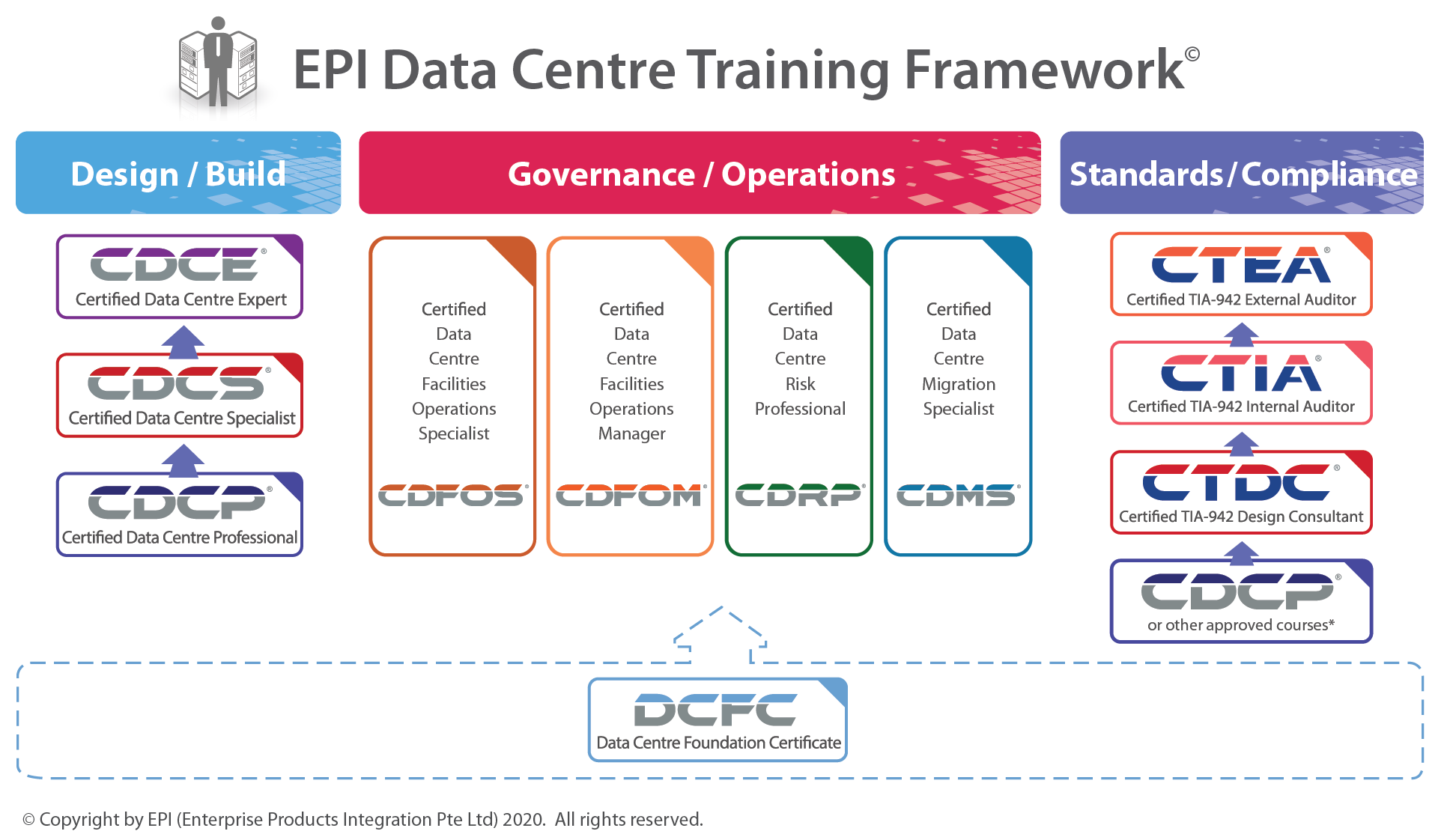 Certified Data Centre Training
Business Excellence Pvt Ltd is one of the leading companies in providing the finest Data Centre deployments. At Business Excellence, we believe in the 'sharing is caring'. We not only provide you with best of the services and equipment but also helps you professionally run it. We provide up-to-date certifications in designing and building, operations & maintenance and standards/compliance to contribute to the industry's elite Data Centre project experts.
Certification in Design / Build:
To become an expert in designing and building data center infrastructure, get certified as a CDCP (Certified Data Centre Professional). Go a step higher and get certified as CDCS (Certified Data Centre Specialist). The final and most professional certification is getting CDCP (Certified Data Centre Expert).
Certification in Governance / Operations:
To get hired in governing and operating data center facilities, get certified as CDFOM (Certified Data Centre Facilities Operations Manager). Telecommunication equipment has always a high-risk factor, to analyze the system and provide an optimum solution get certified as CDRP (Certified Data Centre Risk Professional) from Business Excellence.
Get certified as CDSM (Certified Data Centre Safety Manager) to stand high among industry's best safety managers and officers. Relocation of the data center requires a professional CDMS (Certified Data Centre Migration Specialist), get hired in big industrial projects.
Certification in Standards / Compliance:
Business Excellence Pvt Ltd provides high-level certifications in compliance after CDCP (Certified Data Centre Professional) get CTDC9 (Certified TIA – 942 Design Consultant), CTIA (Certified TIA – 942 Internal Auditor) and CTEA (Certified TIA – 942 External Auditor).
Our team of expert engineers and network design professionals will design and deploy a data center infrastructure according to your demands and choices with high redundancy, availability, flexibility and resilience. We will also help your staff get certified professionally and manage your own facility.